Youth Leaders Who Inspire Us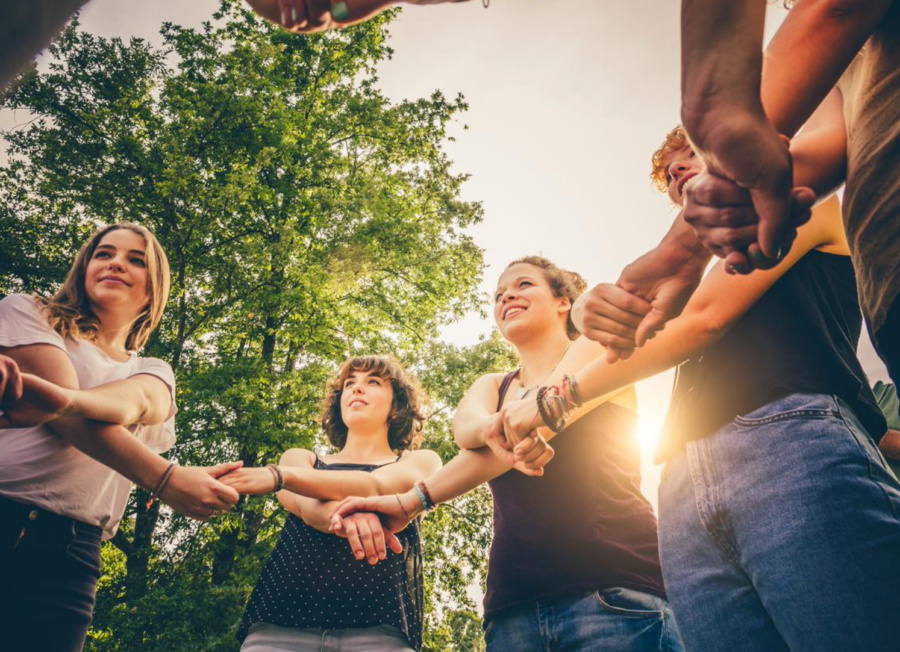 When we hear or think of modern-day heroes, we often associate them with the notable differences they made in their adult years. However, young people today can make changes, and others are already making serious impacts worldwide. The list of such leaders across the world can never be exhaustive. This blog certainly contains a "pinch" of the most influential youth leaders who have shaped the world and have inspired millions, if not billions.
Check out these inspiring youth leaders who remind us that everyone has the potential to make the changes we aspire to.
Strong Youth Leaders Who Inspire Us
1. Isra Hirsi, 17
Hirsi was born 17 years ago in Minneapolis, Minnesota. She is the co-founder of the Youth Climate Strike in the U.S. and an environmental movement that greatly resembles Fridays for Future in Europe. As an environmental protection activist, she mobilized students and coordinated various environmental strikes, and gave a TEDx Talk on this topic. Her confidence and the persistent pursuit of her dreams are clear examples of what young people can do and the significant impact youth's voice can have.
2. Greta Thunberg, 17
Thunberg is a seventeen-year-old environmental activist born in Stockholm, Sweden. She is renowned for her relentless fight against the effects of climate change in her schooling days. Although the Swedish government attempted to limit her protests against climate change, her moves attracted the attention of other countries.
In 2019, Thunberg was acknowledged by Time Magazine as the person of the year on matters of climate change advocacy. During an interview, she told the magazine that people should stop living as if tomorrow is not guaranteed. In her speech, available on YouTube, at the 2019 UN Climate Change Summit, she told other students that everyone, including young people, can make the necessary changes to combat climate change and improve our planet.
3. Zuriel Oduwole, 19
Oduwole was born in Los Angeles to a Mauritian mother and a Nigerian father. At 12, she became the world's youngest filmmaker as well as an educational advocate for girls' education in Africa. Most of her films revolved around women and youth empowerment, particularly girls' access to primary education. She once presented on a TEDx stage at UN and university events. Her courage at a young age enabled her to achieve most dreams that many deemed unachievable by a person of her age.
4. Nadia Whittome, 25
Whittome is the youngest Member of Parliament in the UK and the first BAME representative of her Nottingham East constituency. Despite her young age, she is equal to the accorded tasks, proud of her roles, not easily jaded, as well as volunteered to promote youth and community development. From the get-go, Whittome promised to donate more than 44% of her salary to the community to implement radical changes such as strike funds.
In February 2020, she mobilized the signing of a letter by more than 150 MPS to stop the deportation of individuals to Jamaica. Amid the Coronavirus pandemic, she also donated almost all of her salary to a local Covid-19 support fund.
5. Jackie Jackson, 13
Jackson is a social entrepreneur born in Chicago. He was only 8 years old when he founded a donation project known as Am I. His dream began after helping his aunt donate foodstuffs to the homeless across the country. Currently, he delivers what he calls "Blessings Bags," deodorant, hand sanitizers, water bottles, toothbrushes, among others, to homeless people. His project has already impacted more than 40,000 people worldwide and has attracted the interest of more donors. He insists that with deep passion, nothing can stop you from impacting others.
6. Gitanjali Rao, 15
Gitanjali Rao is an American author, inventor, engineer, and scientist. He was the first person worldwide to be named Kid of the Year by Time magazine. Rao has so far invented a lead-level water measurement device as well as developed an app to combat cyber-bullying. He has given several TEDx talks and has conducted several other innovations that fuel technological passion across the world.
7. Jazz Jennings, 20
Jennings is an American spokesmodel, YouTube personality, LGBT rights activist, as well as a television personality. She was also the first youngest person to identify as transgender and publically spread awareness across the world. Jazz is the founder of the TransKids Purple Rainbow Foundation to help youth with a similar situation. She encourages that when you raise your voice when others can't, you can create big impacts others cannot.
Need more inspiration from these youth leaders? Sign up for our Good News digest and learn about the way we're cultivating tomorrow's leaders.
Add IMPACT to your inbox
Connect with us today and help us empower kids to change the world