Global Youth Service Month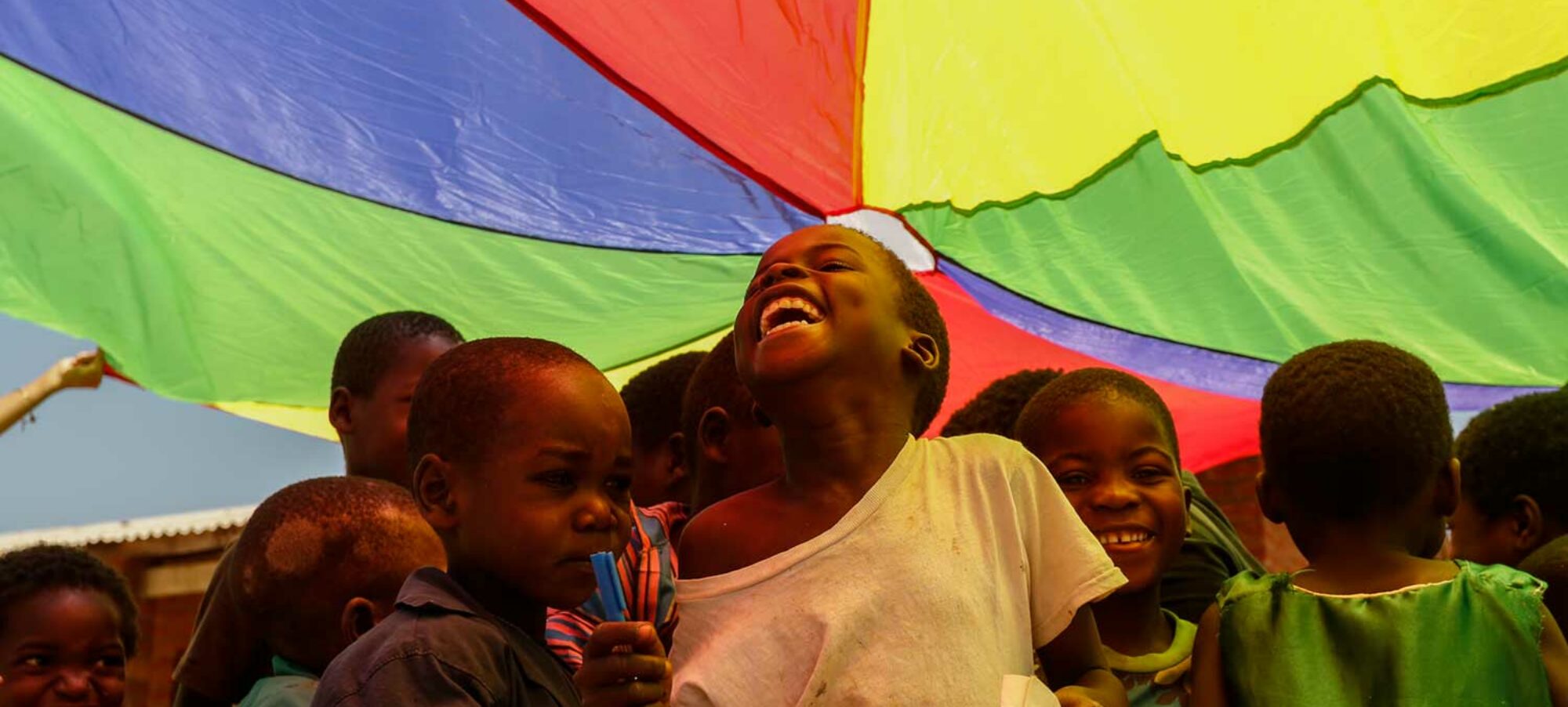 Global Youth Service Month (GYSM) is an annual opportunity for young people worldwide to come together and positively impact their communities through volunteering, community projects, advocacy, and raising awareness about pressing issues. GYSM promotes values such as empathy and compassion, encouraging young people to be agents of change in their local and global communities.
This year, from April 14th to May 14th, we celebrate Global Youth Service Month, a time when we promote youth empowerment, civic engagement, and social change. Through engaging in service projects, young people develop a sense of responsibility and appreciation for diversity, helping them become active and engaged citizens of the world. These events go beyond the immediate community, creating a ripple effect of positive change that can inspire and influence others around the globe, igniting a wave of optimism and empowerment. Global Youth Service Month provides a unique opportunity for young people to not only contribute to a better future for all but also to realize their potential as leaders and change-makers.
Celebrating 35 years, Global Youth Service Month is not just a one-time event but the beginning of a journey towards developing a positive mindset and way of life. At the heart of Youth Service Month is youth empowerment, young people gain the confidence, skills, and motivation to become involved community members, driving positive change and making a lasting impact on their neighborhoods. It's a powerful reminder of the incredible potential of youth to create a brighter future for themselves and those around them through their actions and contributions. You can continue to be a part of the ongoing movement to create change and make a meaningful impact in your community and beyond.
---
Get inspired. Get involved. 
Think Local: Look for organizations in your community working to solve problems that matter to you. Explore volunteer opportunities for youth via VolunteerMatch, which let's you choose when, where, and how youth can volunteer.
Speak Up and Trust Your Voice: Speak up about issues and causes that are important to you. Use your voice to raise awareness through social media, local events, and more.
Inspire Others: Share your stories of service with those around you. Be a role model and inspire others to take action and make a positive impact in their community.
Engage globally: Participate in virtual or international service projects, engage in cross-cultural exchanges, and build a sense of global citizenship.
Sign up for the IAPW newsletter today and receive impact updates and news of youth making a difference in the world today. I want good news in my inbox!
IAPW's youth-led global youth service month initiatives
IAPW has two signature youth-led initiatives during Global Youth Service Month! The first, led by our pint-size activists Luna & Lucia, is the SOUPer Bowl. This initiative raises awareness about childhood hunger and teaches young people how to run their own food drives in their community. Don't miss out on this SOUPer fun experience for kids!
The second is led by IAPW youth ambassadors Noah & Justice, the BabyLove campaign is a crucial effort to support vulnerable families facing poverty and homelessness from LA to NYC to DC. Our teens from coast to coast are raising awareness and support for moms and their babies, culminating with a special in-person donation event during Mother's Day weekend. With four out of five mothers in America struggling to afford basic needs for their babies, the BabyLove campaign is more important than ever.
At In a Perfect World, we empower young people to be the change they want to see in the world. Click here to build the future's brightest leaders!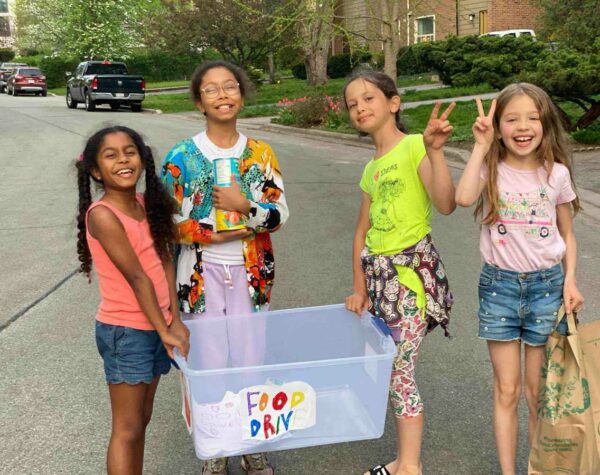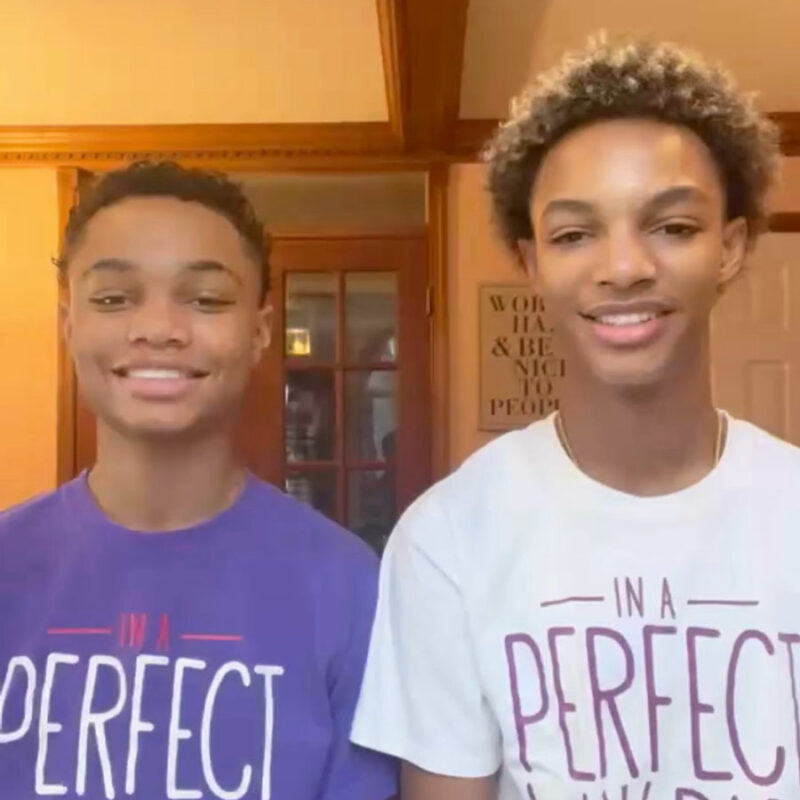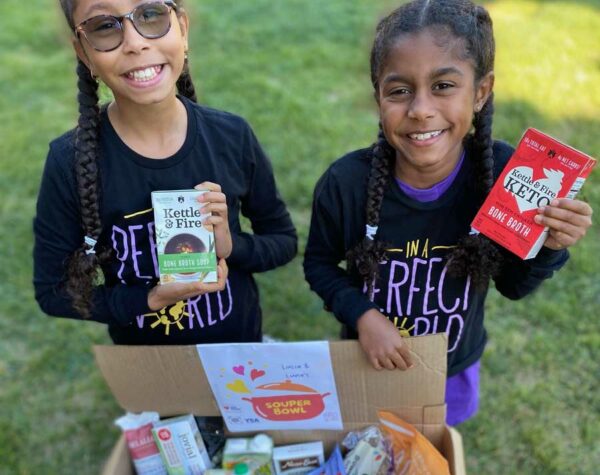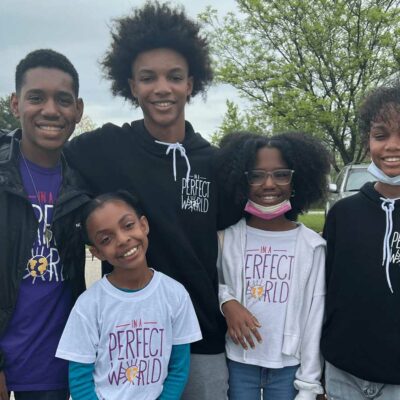 Add IMPACT to your inbox
Connect with us today and help us empower kids to change the world