5 Art Projects that Help Your Community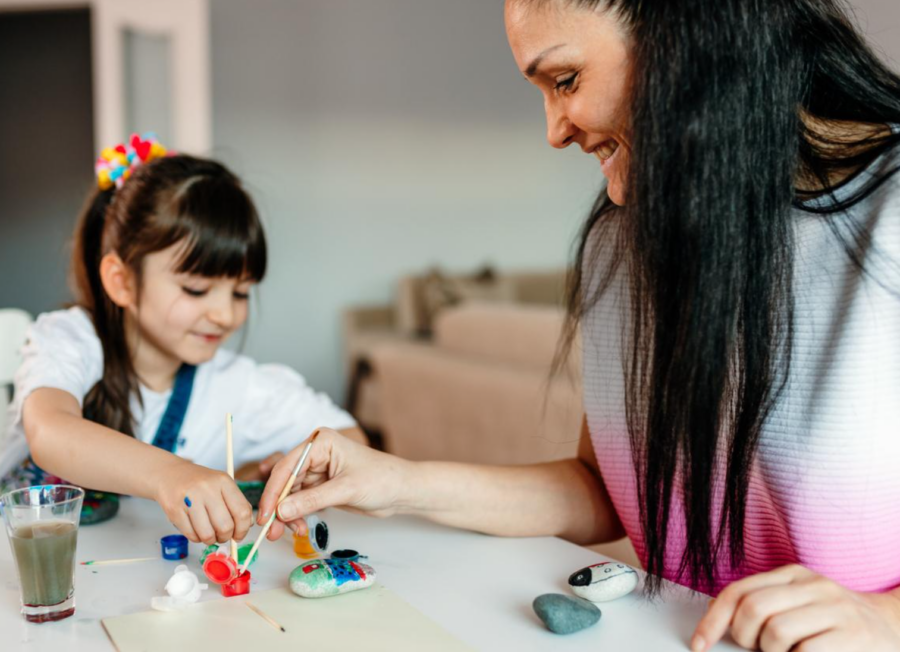 The growing mind of young artists can create artwork that explores, reflects on, as well as advocates for social issues. Art is also an excellent avenue to bring creative minds and communities together, spark conversations, challenge assumptions, and connect people.
Through art, people have imagined new solutions, inspired wonder, and promoted action for positive change. Especially for the younger generation, engaging in art can be a powerful way to do good in communities.
You're in the right place if you're a parent or teacher looking for ways to spark creativity in young art lovers. Check out some of our favorite arts-based activities from our Everyday Kindness This post shares some insights into creative art ideas for community good.
5 Art Projects for Community Good
1. Make No-Sew Dog Beds for Shelter Animals
When people match compassion with purpose, they begin to change the world. A no-sew dog beds art project is the perfect chance to demonstrate compassion for animals. Children engaging in this project will learn that providing each dog or cat with a soft blanket or bed to sleep on is part of basic standards of pet care.
2. I Have a Dream
All kids have the power to change the world, and the "I Have a Dream Project" gives them a chance to do so. Inspired by the story of Martin Luther King, this project demonstrates how one person who stands up for their belief can make a significant difference. By embracing this project, you'll empower your child to envision how their dreams can impact their family, school, community, as well as the world. The project provides them with a worksheet to pen down their thoughts and dreams for a perfect world.
3. Project Sidewalk Chalk
Assist children in creating and sharing messages of hope, encouragement, as well as gratitude within the community. The best way to approach this project is to assist them in using chalk to write down these messages on sidewalks where members of the community can read and internalize them.
For example, on the message of hope, let the children put down what their hopes are for the world. "I hope that no one is hopeless" is a fantastic phrase to instill hope in a community with despair.
4. Kindness Rocks
Imagine a world where all children act with kindness and empathy. The kindness rocks project allows them to show love for their loved ones and strangers alike. Guide them in creating love rocks where they express their emotions by saying what makes them feel sad, loved, happy, or worried.
They can also delve deeper into whether they've seen someone else feel that way, how it made them feel, and what they can do with that feeling. By cultivating empathy in children, they gain the courage to engage in youth-led, youth-driven service.
5. Gratitude Treats for Delivery Workers
Delivery workers do a lot of challenging work, and their work is becoming more demanding with more people ordering stuff online. Sadly, they may not always get the level of appreciation they deserve. Teaching children how to give gratitude treats to these workers goes a long way as part of doing good in their community. Some excellent treat ideas include:
Homemade baked goods
Single-serving Popcorn
Bottled juice and water
Granola bars
No matter how small, such treats can show delivery people that you care.
Final Thoughts
Art teachers have a mission to help students grow as well as build their confidence in art skills. Active members of the local art scene also have the resources to provide them with unique opportunities for the good of the community.
In a Perfect World, we support educators and children in their artistic expression, encouraging them to take action and make a difference. Get in touch with us to learn how you can get involved.
Add IMPACT to your inbox
Connect with us today and help us empower kids to change the world